01 Apr, 2023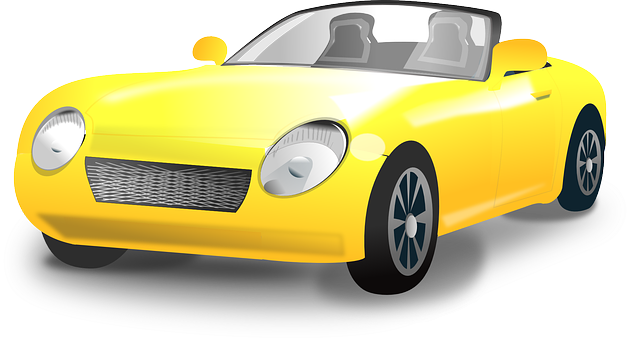 Things You Should Do After Buying A Used Car
Owning a used car has become an ideal and intelligent option nowadays. Credible second-hand car dealers like us have been instrumental in the growth and popularity of this sector. We are happy to serve customers around Kerala, through our 90+ showrooms in the state.
Several myths and confusions exist regarding second-hand cars. People still are in doubt about the servicing, maintenance, documentation, and other aspects related to used vehicles. That is why we decided to prepare this article. Exclusively for customers who are confused about the things to do after buying a used car.
Before we begin, we suggest you finalize the pre-owned car model to buy based on the following. Reaching out to trusted used car dealerships like Indus Used Cars would be useful in assessing and comparing different car models offered by car brands in India.
Confirm the model to buy as per:
The budget you have

The number of family members

The maintenance and fuel expenses you can manage each month

Familial and personal requirements with the vehicle
Let's see the things you should do after buying a used car in detail.
Things You Must Undertake After Buying a Second-Hand Car
We are elaborating on five things that you must undertake after buying a used car. You may be surprised to know that, even though we are discussing this topic, you need not do any of the things when buying a car from Indus. As we have a well-defined buying and selling process. Therefore, you would be receiving a well-maintained and documented pre-owned car.
1. Servicing of the Used Car
Servicing the car is mandatory among the things you should do after buying a used car. You will not have a clear idea about the internal condition of the car when buying it from an individual seller or a used car dealership (other than Indus, since we undertake a 376-point checklist for repairing and refurbishing the used car). Take the car only to an approved servicing center. Ask for a comprehensive servicing of the vehicle including oil and filter changes. Thus, you can evade the possibility of any immediate defects or malfunctions. You can consult our technical team if you have any queries or concerns regarding the used car you bought. We will help you even if the car is not bought from us.
Read to know: How Often Should You Service the Car?
2. Get the Car Washed
Clean the car both externally and internally. Of course, we agree that you received the car in a bright and shining condition. After a proper cleaning by the seller or dealer. Still, it is better to get the car cleaned before you start using it. The cleaning would be the first step of making the car, which had been someone else's, your own. Welcome your family members to a properly cleaned and sanitized vehicle.
3. Transfer of Ownership
The Road Transport Rules in India stipulate the ownership transfer by the car seller. Even then, as a responsible buyer, you must ensure that ownership transfer of the vehicle is done as per the laid down rules. Executives from Indus Used Cars would handle all the documentation for ownership transfer on your behalf of you. In turn, you will be receiving the vehicle in your name only. And would not require you to run around complying with formalities. The transfer formalities would become of paramount importance when you buy the pre-owned car from an individual seller or a person known to you directly. In that case, do not procrastinate the ownership transfer and complete it before you take over the car.
Also Read: Guide for Car Ownership Transfer (Documents, Process & Cost)
4. Car Insurance
Car insurance is a mandatory requirement. The insurance amount would depend on the age of the vehicle. If the vehicle has valid insurance, get it transferred to your name. Alternatively, you can opt for new car insurance in your name. Since the car is a second-hand one, the insurance amount would be much lower compared to a new car. Whatever it is, take insurance in your name. It would not only avoid fines by RTO but also assure financial support in case of an unfortunate event.
Read to Know: Can You Sell A Car Without Insurance in India?
5. Pursue Periodic Maintenance Practices
Periodic maintenance is an essential thing you should do after buying a used car to maintain the car healthily. People often avoid periodic servicing thinking it to be a used car. Let the car be a second-hand one or new, regular servicing is necessary. It is the best way to avoid unexpected breakdowns, defects causing heavy expenses, and frequent failures of systems. You may consider trusted servicing centers of Indus for periodic maintenance of your car. Besides having multiple servicing centers in each of the districts in Kerala, we also provide pick up and drop off vehicles pre and post-servicing.
Indus Used Cars – Your Trusted Second-Hand Car Dealer in Kerala
Indus has been winning customers' appreciation for years. By offering well-maintained and quality-proven used cars at reasonable rates, we became the number one choice for buying a pre-owned car in Kerala. We have multiple showrooms in each of the districts in the state. Making it easy for second-hand car buyers to reach us.
We have an excellent collection of cars from all the brands available in India. Whether you want a sedan, hatchback, MPV, or SUV, we are the ideal dealership to check out.
To discuss more on the things you should do after buying a used car and confirm the models we have for you, do contact us now.