Admin | 26 Nov, 2022
10 Best Mileage (Fuel Efficient) Diesel Cars in India
The fuel efficiency of the vehicle is the first thing checked by most car buyers in India. The alarming rise in fuel price is the predominant factor that led to this scenario. Buying the best mileage diesel car would be preferable if you want to control the expenses on fuel. Here we are listing some of the cars that can be considered if you are thinking in this line.
Try to buy second-hand cars from trusted used car dealers only. So that you can avoid paying exorbitantly and get a checked and proven car at a reasonable price.
You cannot prepare a list of cars without including Maruti. The leading car manufacturer in India since the early 80s, they offer brilliantly designed cars in every segment. Maruti Suzuki S-Cross, the crossover car from the brand is a feature-rich model with great on-road performance.
Installed with a 1.3-litre diesel engine that generates a power of 89 ps and a peak torque of 200 Nm, the car is an ideal one for those looking to buy a mileage diesel car in India. The car is proven to deliver a mileage of around 25 km/ litre. Although one of the highly demanded cars, it can be bought at affordable prices.
2. Hyundai Grand i10
Hyundai Grand i10 diesel variant is a hatchback that can be checked out by those looking to buy the best mileage diesel cars. This brilliantly designed family car has several advanced features on board. Designed after meticulous research, integrating performance-boosting factors and comfort-inducing elements, Hyundai Grandi10 has been a successful model.
The refined diesel engine under the hood generates a power of 75 ps and a max torque of 190 Nm. The mileage of the car is around 25 km/ litre. Affordability is another factor that makes this car preferable for those searching for a budget-friendly diesel car.
Although Ford discontinued production in India, they have promised to continue maintenance support. The manufacturers have earned a legacy that not many other car brands cannot claim. Ford Figo is a diesel car with high mileage. The 1.5-litre diesel engine produces a power of 100 ps and a torque of 215 Nm. It also has some unique features installed, which are different from other cars. The fuel-efficient engine offers a mileage of around 24 km/ litre.
Hyundai Verna may be an option if you are searching for the best mileage diesel cars among sedans. Hyundai has incorporated phenomenal features in this ergonomically designed car. A 1.5-litre diesel engine offering a power of 115 ps and 250 Nm torque is the energy source behind the diesel variant of this elegant car. A fact that distinguishes Hyundai Verna from other cars is that it is available in both manual and automatic options. The car has several state-of-the-art features installed for making the drive comfortable and safe.
Maruti Suzuki Baleno is a premium hatchback from the brand that has been registering remarkable sales. The classy car with impressive interiors has an elegant road presence. It is evident from the styling that the design team of Maruti Suzuki made concerted efforts to design a classy car.
The powerful 1.3-litre engine generates a power of 75 ps and a peak torque of 190 Nm. Offering a mileage of around 23 km/ litre, this is a great family hatchback. Those looking to own a stylish hatchback within the budget can look for Maruti Baleno. Having all these positive features, Maruti Suzuki Baleno used car is high in demand. Hence, you may have to visit a leading used car dealership to get the car.
You can also check out this blog for the best-used car models released by Maruti Suzuki.
6. Tata Nexon
Looking to buy a diesel option SUV with the best mileage? Tata Nexon may be a good choice then. This muscular and strong SUV from the house of Tata has been creating waves across India.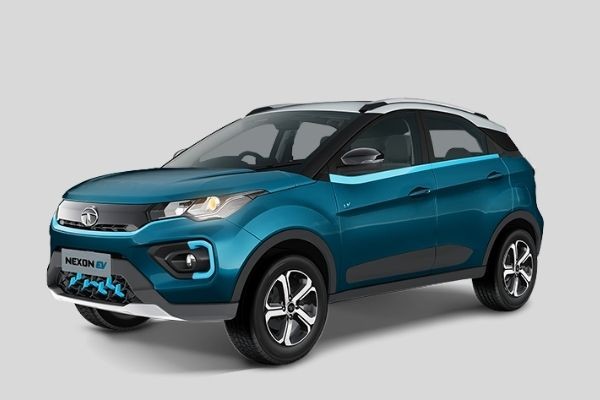 The build quality, features, looks and fuel efficiency have been admired by automobile reviewers as well as the owners of this car. The turbocharged diesel engine delivers a power of 110 ps and a peak torque of 260 Nm. Integrated with an array of features, the car guarantees a safe, comfortable and enjoyable drive. The mileage offered by Tata Nexon is around 22 km/ litre.
7. Tata Altroz
Tata Altroz is another diesel car that assures the best mileage. The reliable and powerful engine installed in Altroz has been refined to be fuel-efficient as well. The 1.5-litre diesel engine produces 90 ps power and 200 Nm peak torque. The car has a state-of-the-art interior with innovative features. Outstanding is another factor that makes Tata Altroz a truly wonderful car.
If your search is not limited to diesel cars, here are some top-picked high mileage second hand cars in India.
8. Hyundai Venue
Those planning to own a second-hand compact SUV can opt for the Hyundai Venue diesel variant definitely. The affordably-priced car offers a decent mileage of approx. 23 km/ litre. The 1.5-litre diesel engine installed in Hyundai Venue provides a power of 100 ps and a peak torque of 240 Nm.
Ford Ecosport is a powerful SUV with a muscular chassis. Under the hood, a refined 1.5-litre diesel engine that generates a power of 100 ps and a max torque of 215 Nm propels the car forward. It offers a mileage of around 21 km/ litre. Suitable for off-road drives and journeys to tough terrains, Ford Ecosport second-hand can be owned at a budget-friendly price. It is one of the best mileage diesel cars in India.
10. Kia Seltos
Kia is the latest entrant in the Indian automobile market. The brand created a storm and catapulted itself into becoming one of the top-selling car brands in the country. Kia Seltos is a compact SUV installed with a fuel-efficient engine. Undoubtedly one of the best mileage diesel cars in India.
These are our top 10 picks for mileage diesel cars in India. You should do a proper analysis of other car options as well before purchasing.