Admin | 28 May, 2023
10 Best Used Cars to Buy Under 1 Lakh in Kerala
The used car market received unforeseen growth in the past couple of years. This has been primarily due to the pandemic that wreaked havoc. People wanted to avoid public transport systems for maintaining the social distancing directives issued by WHO and national health agencies.
You can buy second-hand cars in Kerala, India at prices as low as below 1 lakh. Of course, it may be a bit hypothetical to get a new model at this price range. Still, decently performing models that will serve the purpose can be purchased. Indus Used Cars offers you an extensive collection of used cars in Kerala. We have a wide variety of cars from different budget segments.
Maruti Alto has been an all-time favourite of Indian families. Exceptional mileage and low maintenance costs are the distinctive characteristics of this model. It has a simple design feature, installed with all the necessary components and functionalities. Offering a comfortable drive and trouble-free experience, Maruti Alto would be one of the best used cars in Kerala to own below 1 lakh.
The tallboy from the home of Maruti Suzuki has been one of the top 5 cars in India since the early 2000s. Continuing to be one of the most favourite models, Wagon R has a special place in the Indian automobile sector. The model has undergone several facelifts to remain competitive and continue its dominance among the affordable hatchbacks. Maruti Wagon R is a maintenance-friendly car that can be owned at less than ₹1 lakh. It is one of the most preferable used cars in Kerala that can be bought at a phenomenally low price.
Introduced in the late 1990s, Hyundai Santro has always been a tough contender for Maruti hatchbacks. Having a unique design and installed with innovative features, it became the hotcake in a short time itself. You can own this reliable hatchback from the Korean car brand without shelling out a big amount. Hyundai Santro is another second-hand car option that can be bought in less than one lakh in Kerala.
Maruti Zen has been one of the best-selling cars from the brand. Nonetheless, the model was discontinued due to certain reasons. Maruti Suzuki introduced another model in place of Zen, called Maruti Suzuki Estilo. It also had registered remarkably good sales and customers appreciated the car's performance. Maruti discontinued Estilo as well after a short period in the market. Both Maruti Suzuki Zen and Estilo are good cars that can be bought at a significantly low price.
Check out our used car collection in Kerala and buy the models at less than Rs. 1 lakh.
We suggest Chevrolet cars for those who are not interested in Maruti Suzuki or Hyundai. Chevrolet has stopped production and disappeared from the Indian market after the closing down of the American parent company. Hence, you can get a Chevrolet Spark at an unbelievably reduced price. It has an exceptionally good build quality and is not prone to frequent defects. Buy Chevrolet Spark at discounted rates from Indus multi-brand pre-owned car dealerships.
Are you looking for a sedan used car under 1 lakh in Kerala? Maruti Esteem, once a highly selling sedan in India, can be purchased at a lower price than you imagine. The model with modern features like power windows and power steering can be bought without spending much. Moreover, Esteem will not hamper your budget with high maintenance costs or fuel consumption. It performs decently well in both these aspects. Drop by our showrooms to view the collection of used Maruti Esteem in Kerala and pick the one for you.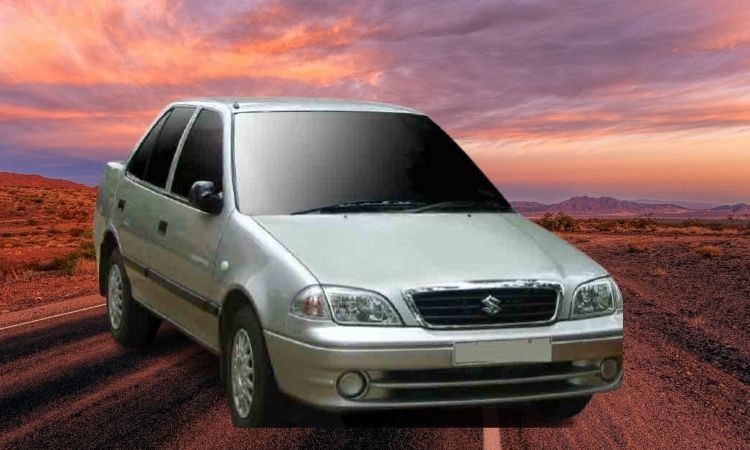 One of the royal hatchbacks in India, Maruti Swift can be owned at a price of less than 1 lakh! Shocked, aren't you? We are not talking about the latest variant or the ones that were launched a couple of years ago. Maruti Swift has been an unavoidable presence in the Indian car market since 2005. Buying a pre-owned used Maruti Swift in Kerala will not be problematic at all. In fact, the car will serve all your requirements without any issues at all. The large chain of Maruti servicing centres will support all your needs without any lacunae. Maruti Suzuki Swift is a beautiful car that has a dominating road presence.
You may be also interested in finding second hand cars under 3 lakhs in Kerala
Aveo is another sedan from the barn of Chevrolet that has an appealing look and road presence. The price of used Aveo in Kerala has come down after the discontinuation of the model and the termination of the parent company. You don't have to worry even though the showrooms have shut down. The servicing and maintenance support for the model can be obtained from local workshops. Buying a used Chevrolet Aveo is a good choice for those looking for sedans below 1 lakh.
Hyundai Getz had been the first luxurious hatchback from the brand. It sold phenomenally well in the Indian car market. Hyundai discontinued the production of Hyundai Getz in around 2009. The model still has buyers owing to its remarkable performance. You can get a Hyundai Getz used car in Kerala for less than 1 lakh.
Tata Nano, introduced to serve lower-income Indian families, didn't do well due to marketing errors. But it's still a model to look for with the limited budget you have. You can buy a top variant Tata Nano used car at a price below 1 lakh.
Ready to spend more money? Then, find the list of used cars under 5 lakh.
Are you looking to buy a used car under 1 lakh in Kerala? Reach our used car showroom today.