Admin | 27 Feb, 2021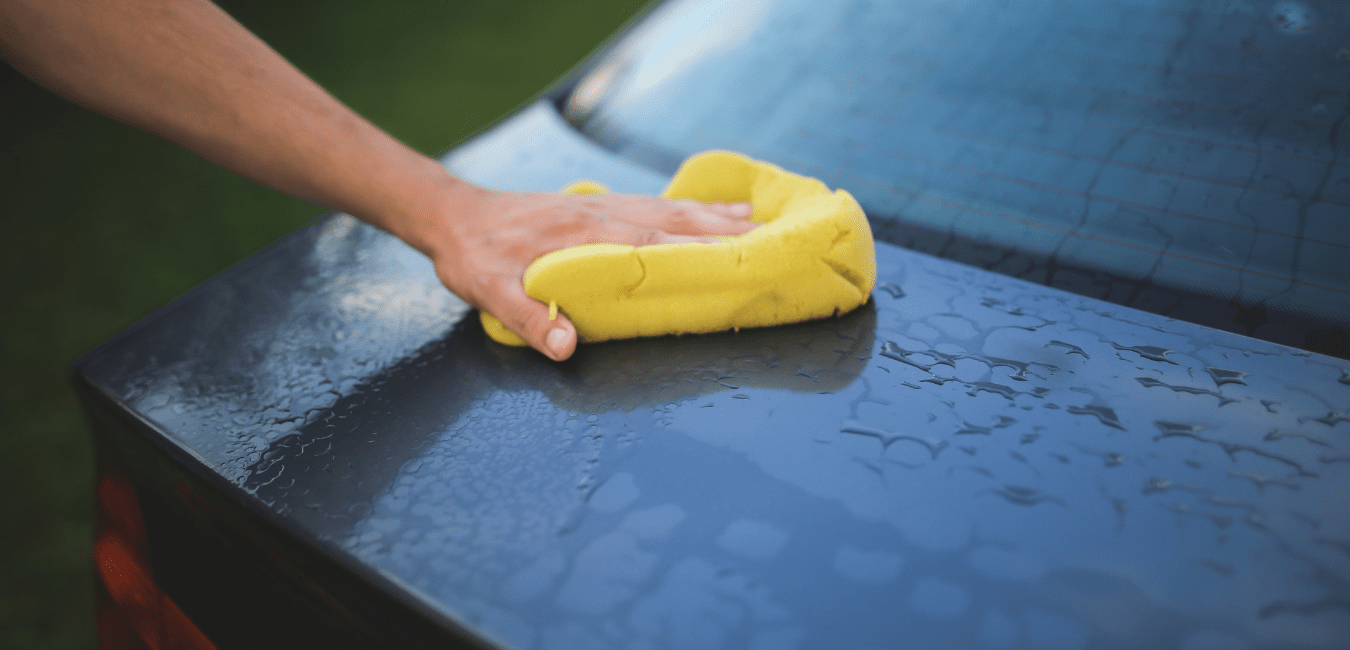 How To Keep Your Car Shining Like New
Do you remember the feeling when you took that test drive for the first time before bringing your prized car back to your home? It was a big deal and you used to spend hours wondering about the upkeep of your car. Well, fast forward to a few years and now you just don't seem to have enough time to spend on cleaning your car. This is the case for most of the car owners out there.
While all of us want to drive a shiny car every day that has well-maintained interiors, very few of us actually invest time, money and effort in car maintenance. One of the major reasons behind this is that we think that it consumes a lot of time. However, things are actually not like this. If you clean your car after every few days, depending on the usage and parking conditions, it will stay squeaky clean and shiny for years to come.
Today we are going to share some of the best tips to make your car shine like a new one for years down the lane. Read them carefully and follow them so that you can always take pride in driving your car!
Before we begin with the tips and cleaning tricks for car interiors, let us discuss the major reasons for paint damage.
Reasons For Car Paint Damage


There are many reasons for car paint damage, such as environmental factors, improper cleaning habits, scratches, damage done by road accidents and impacts etc. Sometimes, people complain of having scratches or swirl marks on their cars even if they keep it parked under a shed. One of the prime reasons for this is using a rag cloth to clean the car. Covering a dirty car with a car cover also leads to such scratches.
These scratches are a result of dust particles rubbing against the car material (paint). In fact, you must not use a dry cloth to clean your car. Using a dry cloth after dropping it on the floor to clean the car will cause scratch and swirl marks on the car body.
Many people don't have proper parking facilities and their cars are parked out in the open, facing the weather extremes 24X7. All these elements affect the paint of your car, and it fades, chips or gets scratched. Now that we have gone through the various reasons for paint damage, let us move on to some tips to keep your car interiors clean.
How To Keep Your Car Interior Clean?
Keep a brush for the deep corners and a microfiber cloth for surfaces
A microfiber cloth is perfect for dusting the surfaces as it repels the dust particles. This is why if you use it to clean or wipe your car's exteriors and interiors no swirls or scratches are left on the surface. To reach the hidden corners and deep spaces you can use different types of brushes. Always clean the deep spaces with the brush first and then use the microfiber cloth for dusting.
You must always keep foot mats on the mats that come with your car. Keeping foot mats made of rough materials such as jute and plastic fibres on such mats keeps the dirt and mud away. The mud gets locked inside these foot mats and you can later remove them while cleaning your car. Once you are back, take the foot mats out and dust them against a wall or floor with force. All the locked dirt comes out and your car stays clean all the time.
You must always keep a small dustbin inside your car. This way you can easily dispose of any waste in it without having to let it stay inside the window pockets or throwing it on the road. Keeping a dustbin also ensures the timely disposal of trash.
Keep a light freshener inside your car
Install a light gel-based car freshener that keeps your car smelling great at all times and in all seasons. Opting for heavy scents can lead to an intense build-up of fragrance molecules. So, use a light air freshener.
Dust the car after every week
You must take out some time from your busy schedule and clean your car every week. Regular cleaning ensures that your vehicle stays in good condition. Further, if you clean your car regularly, you don't have to spend a lot of effort into its maintenance.
Keep a hand sanitizer, wet wipes and paper soap in your car
Keeping the basic cleaning essentials such as wet wipes, paper soap, tissues and hand sanitizers etc in your car ensures that dirty hands are tackled properly and in time. Further, you can avoid the mess created by your kids when they are eating while travelling inside the car.
Here are some bonus tips to keep your car in perfect condition.
How To Clean Your Car's Exterior?
If you want to clean your car exterior then use a shampoo and microfiber cloth. You can find a large number of car shampoos online that you can use to clean your car. Wash your car with car shampoos every week or every 15 days.
PPF stands for Paint Protection Film. If you don't have a proper parking space for your car, then you can get a PPF for the exterior surfaces of your car. This is a transparent film that sticks to the car exterior and keeps the paint underneath shiny and perfect. You can easily get it redone once it loses its shine.
If you are not yet satisfied with your car look, sell your car with us for the best price!!!