Admin | 28 May, 2023
Best Used Hyundai Cars to Buy in 2021
Are you looking to buy a Hyundai used car?
A bit confused about the car to choose from, though. Right!?
We have studied the Hyundai used cars and arranged those for your convenience. The list elaborate here should resolve your dilemma. You can choose the model from your favorite segment. The cars here have been chosen after a meticulous analysis by our team. And mind it, your choices and options may differ.
Each one has their own perceptions. Tastes and views may vary accordingly. Still, the suggestion concerning Hyundai used cars should aid you in going ahead with the best selection.
Hyundai Santro
Santro was the first car the Korean automobile giant introduced in India in 1999. The model has undergone a couple of facelifts since then. Hyundai Santro continues to hook customers with its simple yet stylish appearance. One of the hatchbacks that have been giving tough competition to Maruti cars for more than two decades, Hyundai Santro is a good choice for those looking for a used hatchback in India. You can own a Hyundai Santro without spending much. The built quality of the model is good. Hence, you will not have to shell out much money in maintenance.
Hyundai Verna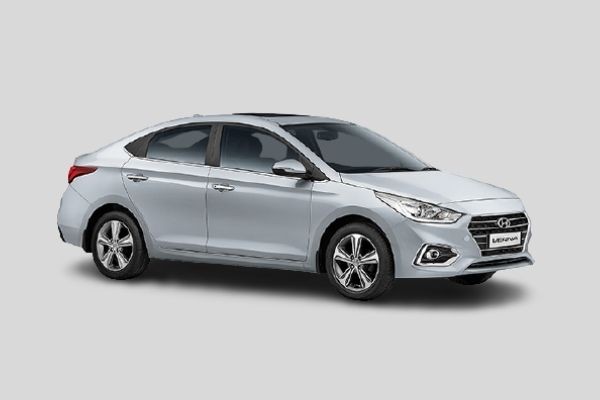 Thinking of a premium sedan from the C-2 segment? Just go for a Hyundai Verna car in Kerala or the location you are in. The premium model from Hyundai will mesmerize you with features, internal space, and styling. Customers understand these facts it seems. We have seen numerous clients looking for second-hand Hyundai Verna. Add power and style to your travels with this elegantly designed marvel on the road.
Hyundai i10
Hyundai i10 has been another model that turned into a nightmare for the hatchbacks segment for other brands. The diligently styled car has exemplary features that distinguish it from others. Owning a Hyundai i10 used car would be an intelligent decision in several ways. The maintenance-friendly and feature-rich car from Hyundai simply steals the show. There have been many competitors for i10 in the new as well as used car segments. The model could outperform all the others with its magnificence. Although priced a notch about Hyundai Santro, the Hyundai i10 is an apt choice for those looking for an advanced hatchback.
Find high quality used Hyundai cars near you from Indus Used Cars.
Hyundai i20
Do you want a bit more spacious hatchback? You don't have to think much, just choose the Hyundai i20. The model designed with utmost creativity has a brilliant road presence and outstanding appeal as well. The used Hyundai i20 has been one of the most selling second hand car models in India. You may get competitively priced pre-owned i20 from reputed multi-brand used car dealers. Check out the looks and design, test drive the car, and choose it without any confusion. Hyundai i20 would be a great partner for your long drives. Enjoy the trips with family and friends in the Hyundai i20.
Hyundai Creta
Of late, SUVs are transforming the automobile sector in India. All the car brands have introduced technically competent feature-loaded SUVs in varying price ranges. Out of those, Hyundai Creta took the segment by storm. The model outshined all the rivals in initial bookings and sales. The company had to stop the booking for a period due to the high number of bookings. Hyundai Creta used car is undoubtedly a perfect choice if you are thinking of a second hand SUV in India. The model has all the advanced features that make it a truly global car. Creta has been at the top spot in sales for more than a couple of years since its launch. Obviously, another Hyundai used car you can go for.
Check out the top rated compact SUVs in India.
Hyundai Elantra
Hyundai Elantra was discontinued after a short stint in the Indian market. Our observation indicates that the car failed not due to its design and technical issues, but due to the segment to which it belonged. Hyundai Elantra was in such a segment that it could not perform well in sales. The problem was not only for Elantra but also for other models, from different brands, in the segment. Hyundai Elantra is an ideal choice for customers considering an affordable used sedan car from Hyundai.
Hyundai Accent
Hyundai Accent has been a successful sedan from the brand. The model had been discontinued with the introduction of new models with novel technology and advanced design concepts. Hyundai Accent could be owned at a very low price owing to the scenario. Hyundai Accent will not be the wrong choice for clients who want a sedan at an astonishingly low price.
Also, you may be interested in finding affordable used cars under 3 lakhs in Kerala.
So, which car do you think will suit you?
Hyundai used cars will be a preferable choice due to their low maintenance costs, wide chain of service centres, and customer-oriented approach. Use our website to check out the models from Hyundai or any other brand near you and opt for the one that meets your requirement with the best deals assured.