Admin | 26 Nov, 2022
Best Cars in India Under 7 Lakhs
It is always a good idea to buy a car that falls within your budget. Spending exorbitantly or taking a hefty car loan may not be a preferable option. In either case, you may have to cut down on monthly expenses or sacrifice the needs of your family and children.
Opting for a budget car has become easier nowadays. The arrival of new car brands, the launch of budget-friendly cars and the availability of second hand cars at affordable rates have made the car buying process easier than before. Looking into the best budget cars in India under 7 lakhs would enable you to choose the right car for you.
Maruti Suzuki Swift
Which car else if you are looking to buy a family hatchback? Maruti Swift has been the top hatchback family car since 2005. The car continues its supremacy even after one and a half decades and a number of facelifts later. The arrival of new models could not disturb Maruti Swift's acceptance in society.
Installed with a 1.2-litre dual jet petrol engine that produces a power of 83 ps and a peak torque of 113 Nm, Maruti Suzuki Swift is smooth on the road. You can go for the Maruti Swift used car automated variant or a manual one.
Hyundai i10
The list would be incomplete without a car from the leading Korean car brand. The Hyundai i10 has been a prominent family hatchback which has been selling as if hotcakes. Available in both automatic and manual transmission models, the Hyundai i10 and Hyundai Grand i10 are preferable if you are looking to own a second hand car below 7 lakhs in India. The feature-rich car will deliver you a comfortable drive both in the city as well as on the highways.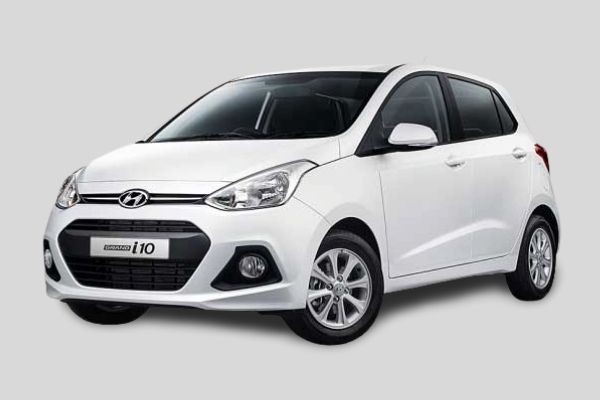 Tata Tiago
Although Tata cars have been available on Indian roads for several decades, the brand's prominence has been amplified in the previous couple of decades. The acquisition of international car brands and the launch of highly performing cars that performed excellently in Global NCAP has been the reason behind this. Tata Tiago used car may be a brilliant choice for those looking to own a second hand car below 7 lakhs. The Tata Tiago is a fun car to drive thanks to its 1.2-litre petrol engine, which produces 86 ps and a maximum torque of 113 Nm.
We also recommend you read:-
Renault Triber
An affordably priced MUV is what the Renault Triber is. The multifaceted car with remarkable usage has gained widespread acceptance and approval within a quick time since its launch from Renault. The 7-seater car is for those looking to buy a budget car that can accommodate a big family. It is also ideal to be used as a taxi. Available in both automatic and manual options, the Renault Triber is installed with a 1-litre petrol engine that produces a power of 72 ps and a peak torque of 96 Nm. That means the car offers decent power and pick-up as well.
Ford Figo
The sporty hatchback from Ford, the brilliant Ford Figo is available in both petrol and diesel engine variants. It is another remarkably designed car that comes well within the budget. A competitively priced car, Ford Figo used car can be bought without any concern over the price or affordability. The car performs well both during city drives and on highways.
Maruti Baleno
Maruti Suzuki Baleno has been a wonderfully selling premium hatchback from the brand. The feature-rich car has been car buyers' first choice across India. It is one of the few cars to quickly surpass five lakh unit sales. Having an aesthetically elegant design, cool features, and outstanding performance, the Baleno second hand car is an ideal option for families. Moreover, you can own the car for much less than 7 lakh.
The Maruti Suzuki Baleno has two engine options: a 1.2-litre naturally aspirated petrol engine that produces 83 ps and a maximum torque of 113 Nm, and a 1.2-litre mild-hybrid petrol engine that produces 90 ps and a maximum torque of 113 Nm. Choose wisely when you buy a second hand car. Maruti Baleno used car may be the right choice for you.
Tata Tigor
Tata Tigor is another preferable car that comes well below Rs 7 lakhs in India. The styling of the Tigor is a notch above other cars, and it would simply capture your mind. It is also a highly recommended car owing to its safety features and build quality. The advanced car from Tata, the Tigor used car can be owned without shelling out a big amount from your pocket. The car is ideal for long journeys, city drives and daily usage.
Indus Used Cars – For Buying the Best Budget Cars Under 7 Lakhs
Indus offers you a phenomenal collection of used cars. The number one multi-brand used car dealership in Kerala, we have about one hundred showrooms around the state. Aiming to serve the customers in the most optimal manner, we offer affordably priced cars from all segments. Further, we do not charge an unnecessary commission on the dealings. So that you can save that money as well.
Buying a second hand car in Kerala has become an easy and convenient option with the launch of Indus Used Cars. Yes, the exclusive segment from the state's most reliable car dealership, Indus Motors, Indus Used Cars is the right place to look for budget cars below 7 lakhs.
To check out cars, reach out to us now.