Admin | 28 May, 2023
10 Best Used Cars for First Time (Beginner) Drivers in India
Rarely do people like to learn to drive in their new car. It is the case with inexperienced drivers as well. Learning, as well as, practicing driving in a new car impacts confidence level for many.
The thought that even a minor incident or accident can damage the looks of the car will always remain at the back of their mind. Distracting the attention from driving and permeating the mind with anxiety.
Undoubtedly, it is the best option to buy a used car for both learning and practising driving. Affordably priced pre-owned cars are available at trustworthy dealerships. The second hand car dealers like us, Indus Used Cars, offer a large collection of multi-brand used cars to choose from.
Check out the best used cars suited for new learners or beginner drivers in India. Picking one from the list would be economical and worth it.
Maruti Alto has been the top-selling hatchback for a long time. The model remains the top choice for those looking for a budget-friendly hatchback in India. Having decent fuel efficiency, low maintenance costs, and good performance, the Maruti Alto could be the first option if you are a new driver or learner. The handling of the car is also super cool and easy.
Wagon R has been one of the top five models in India since its launch. It has undergone a few facelifts during its lifetime, making the car capable of competing with the latest models from the opponents. Maruti Wagon R used cars can be bought for learning driving and practicing the skills.
Hyundai's launch model in India, Santro, has been their pride since the first appearance in the country. Arriving in India in 1999, Hyundai Santro has undergone a number of modifications and facelifts during the past couple of decades. It is another model that is suitable for learning driving and practicing it. The car has been one of the most successful hatchbacks in the country. Furthermore, Indus Used Cars has a wide collection of used Santro cars in our showrooms across Kerala.
The cult hatchback from Maruti that redefined style, Maruti Suzuki Swift, is another model that can be opted for newbies. A second hand Swift can be owned at phenomenally reduced prices. We are not suggesting the second hand car of the latest variant. It may be viable to buy the previous facelift version or the one before that at competitive prices from reputed used car dealerships in Kerala.
Hyundai has been the close competitor of Maruti in the case of affordable hatchbacks. The brand has garnered unparalleled acceptance in the Indian automobile market since 1999. Hyundai i10 has been a successful hatchback that continues to sell remarkably well to date. The earlier variants of the Hyundai i10 are available for purchase at good prices. You can check i10 used cars for learning and practicing driving.
Hyundai Eon offers a comfortable and easy driving experience. The small hatchback can be handled quite easily even in city traffic. New drivers, who would be confused about clearance and gaps during the driving, can consider buying Hyundai Eon second hand cars for a cool driving experience.
Kwid from the French car brand Renault has been registering laudable sales in India. Buying a second hand Kwid might be an ideal option for learning and practicing driving. The car with decent features and good build quality offers exemplary driving comfort as well.
Volkswagen Polo
Volkswagen Polo from the German car brand is a noteworthy hatchback with the excellent build quality, reaffirming the fact why German cars are the best. Although discontinued, this car model still finds many buyers in the used car segment. Indus is proud to have a good collection of used Volkswagen Polo in our Kerala showrooms.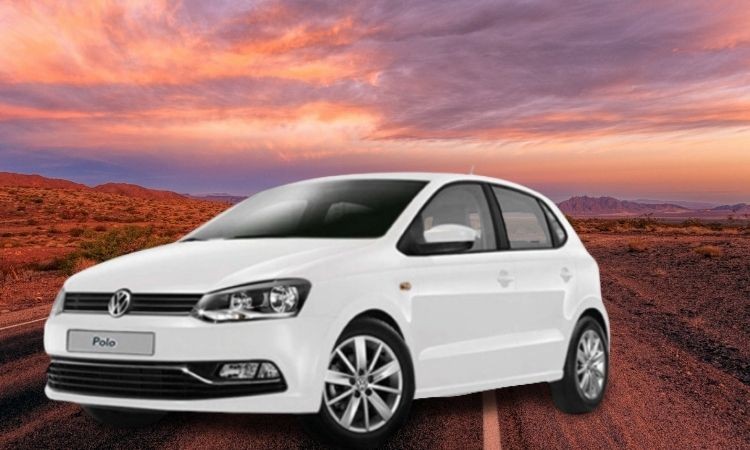 Hyundai Accent
Do you want to practice driving in a sedan? The Hyundai Accent would be a preferable option for those looking for a long car to drive. The model is available in second hand car showrooms at an extremely low price. Therefore, owning a car would not be a problem for those with budgetary constraints also. The car has been one of the top-selling sedans in India during its days. It has praiseworthy features and renders driving comfort.
Maruti Esteem
The new car drivers or learners, who want to buy a second hand sedan at a phenomenally low price, can go for Maruti Esteem. The car is available at unbelievably reduced price ranges at reputed second hand car dealerships. Buy the car for learning and practicing driving. You can sell it off without much difficulty whenever you want, after usage.
Buying a second hand car has been a complex process before. The establishment of trustworthy multi-brand used car dealerships like Indus Used Cars has eliminated the difficulties. Nowadays, you can own an inspected, repaired, and conditioned second hand car at competitive prices. Making the used car buying experience remarkably easy.
Are you searching for used cars in Kerala? Drop us a word or connect with us now.