Admin | 28 May, 2023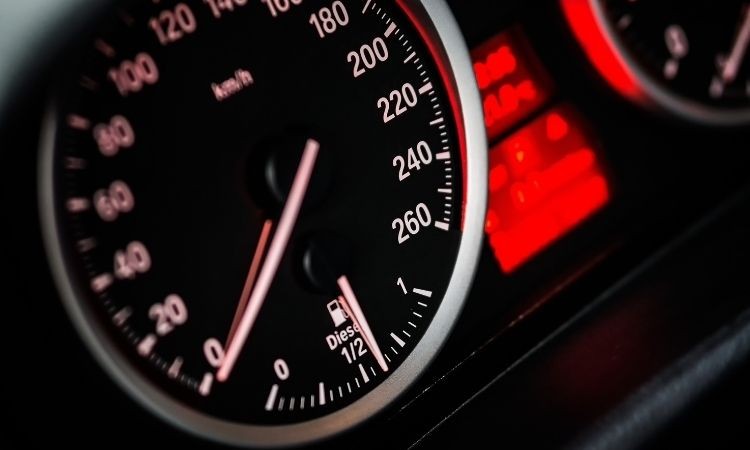 Best Used Cars in Kerala You Should Own in 2021
The used car market is growing at a phenomenal rate. More than the idea of owning a four-wheeler and the availability of models with remarkable service life, the arrival of reputed car dealerships augmented the momentum. Now you can find all the models, from top car brands in India, under one roof at multi-brand car dealerships like Indus Used Cars. The trouble-free buying experience is another reason for the flourishing of second hand car sales.
With more than ninety showrooms across Kerala, Indus is the top multi-brand used car dealership in the state. We believe that it is our responsibility to guide you concerning the best used car to buy in Kerala.
Go through the list of second hand cars from all the segments, and decide the one that suits you.
1. Maruti Alto
Considered as the Indian family's car, Maruti Alto could be the preferable choice for a small family. It is one of the most affordable cars in the country. With decent fuel efficiency and low servicing cost, it will not be a burden on your monthly budget. The small but desirable Maruti Alto tops the list of best used cars to buy in Kerala in 2021.
Find used Maruti Alto cars near you.
2. Maruti Swift
The cult model from Maruti since 2005, Maruti Swift is undeniably the perfect choice for a family. The car registers a prominent mark in both new and used car sales. Elegant design features, competitively priced spares, powerful, yet economic, engine, and optimal interior spacing are the prime factors that make Swift a brilliant choice. Consequently, used Maruti Swift cars are one of the top selling models in Kerala.
Find best deals for used Maruti Swift in Kerala.
3. Hyundai i20
Hyundai, the biggest competitor of Maruti, has been rolling out feature-rich and technically superb models. Hyundai i20 has been one such model that has European styling, excellent interior space, a refined engine and outstanding road presence. Hyundai i20 has been a hotcake in the used car market in Kerala.
4. Ford Fiesta
Are you looking to buy a second hand sedan? Then, Ford Fiesta may be considered before searching the entire segment. One of the most successful models from the American car brand, Ford Fiesta offers advanced technical features, smooth driving experience, a spacious cabin, and premium feel. It is one of the top selling sedans in the second hand car market.
You may also be interested in knowing the safest used cars under 5 lakhs.
5. Honda City
Honda City became Honda's identity in India. None of the other models from the Japanese carmaker could break the sales records achieved by City. Honda City had been the uncrowned king in C-segment once upon a time. It still holds the charisma and remains one of the most selling used sedans in Kerala. You are lucky if you can find the second hand Honda City of your choice. Alternatively, you can check out our showrooms to get the car without much hassle.
6. Maruti Swift Dzire
The modified version of Maruti Swift, Dzire has been a winner since the day of launch. Maruti Dzire offers a decent mileage, powerful engine and optimal driving comfort. It has been one of the top 10 cars in the second hand car market. The large chain of Maruti showrooms and servicing centres along with low maintenance costs, make Maruti Dzire a good second hand car to own.
7. Maruti Ciaz
Ciaz, the premium sedan from Maruti, has been sold through the exclusive Nexa showrooms of the company. It boasts of exemplary performance, superior features, and attractive design elements. Undoubtedly the most economic model in the segment, Maruti Ciaz is a perfect option if you are searching for a premium sedan at a competitive price.
Get information about used Maruti Ciaz near you.
8. Renault Duster
The SUV with optimal ground clearance, riding comfort and latest features have been a successful model from the brand. Renault. Duster has been a top choice for customers looking for a second hand SUV in Kerala.
9. Maruti Suzuki Ertiga
The thoughtfully priced MPV from Maruti, it can comfortably accommodate 7 passengers. Available in both petrol and diesel engine variants, Maruti Ertiga has been a preferred choice over other models. Check out this car if you are thinking of buying a used car in Kerala.
Find amazing deals for used Ertiga in Kerala from us.
10.Toyota Innova
Innova continues to be the unchallenged leader in the MPV segment. It will be a good choice for those thinking of buying a used car in Kerala for a big family or to use as a taxi. Toyota Innova would be your reliable friend to travel any distance.
You can discuss your requirements and the budget with our executives, for obtaining professional guidance concerning the best used car to buy in Kerala in 2021. We invite you to our showroom to check out the second hand cars available and test drive the models of your choice.
Our executives will provide you with the right advice regarding the car to buy. Thereby, you can reach a firm decision regarding the one that suits you.