Admin | 28 May, 2023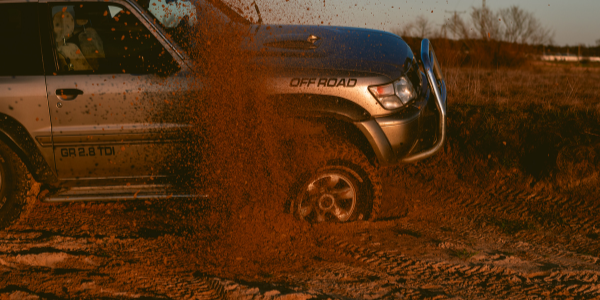 10 Best Off-Road Cars In India
It's a gut-wrenching experience driving through the wilds, mud, dirt, gravel, grasslands, boulders, riverbeds, and perilous rough routes. Off-roading is gaining popularity in India as people seek to channel their inner daredevil and satiate their thirst for adventure. To keep up with the demand, both international and Indian manufacturers are releasing new models and enticing updates to existing models.
Get your hands on the top off-road cars in India from this list that fits both your style and your needs!
Mahindra Thar
The Mahindra Thar is your best pick if you want a basic off-roader that can endure all the brutality you can throw at it. It has a ladder frame chassis with a steel body on top and is powered by a common rail diesel motor. You won't find any ABS or other gizmos since there are no electronics.
Even the transfer case is a Borg-Warner manual unit. In original form, the motor produces enough torque to perform unfathomable things, but if you want to go even farther, there's a huge list of bolt-on items available, including locking differentials, reinforced steel bumpers, remapped ECUs, snorkels, and more.
Jeep Wrangler
The Jeep Wrangler is designed solely for tough off-roading. The function is fully serviced with detachable doors, roof, washing interiors, and a sturdy 4x4 transmission. The Jeep Wrangler is the big daddy of all 4x4s, and its adventurous capabilities will blow your mind. The Jeep Wrangler is powered by a 2.0L turbo-petrol engine that delivers power and torque on demand.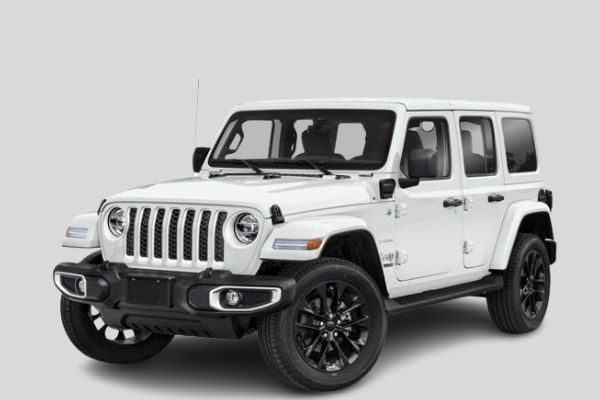 Mahindra XUV500
For years, the Mahindra XUV 500 has been the most popular off-roading SUV in India. The new edition has clever features that will improve your off-roading experience. The Mahindra XUV's BlueSense technology provides location-based information such as finding the nearest fuel station and sharing the position.
You may use your smartwatch to access vehicle-related information such as radio controls and statistics on parking position, tyre pressure, and even emergency assistance. The intelligent features in the Mahindra XUV 500 will guide you when travelling through uncharted territory.
Renault Duster
With two engine options, the Renault Duster is regarded as the most powerful SUV in its market. The 1.5-litre petrol engine (106PS and 142Nm) is linked with a 5-speed manual transmission, while the 1.3-litre turbo-petrol engine (156PS and 254Nm) is paired with a 6-speed manual transmission and an optional 7-step CVT. Over terrible roads, the Duster boasts an excellent ride quality.
Check out the popular compact SUV cars in India.
Toyota Fortuner
We're all familiar with Toyota's offerings, and the Fortuner is a great example of the company's off-road dominance. The Toyota Fortuner is a car with two engine options that are built for long journeys and all types of terrain.
The 2.8L turbo-diesel engine produces 177 horsepower and 420 pound-feet of torque, while the 2.7L 4-cylinder petrol engine produces 166 horsepower and 245 pound-feet of torque. The diesel variant comes standard with a 6-speed manual transmission, with a 6-speed automatic gearbox available as an option, which adds another 30Nm of torque to the performance.
Force Gurkha
The Force Gurkha is an off-roader that is raw, unfettered, and capable. Throw everything at this beast, and it will gladly accept it. Inspired by the Mercedes G Wagon, the Gurkha is India's most cheap 4x4. Two powerful diesel engines, the 2.1L and the larger 2.6L, power the Gurkha.
Ford Endeavour
Ford has long been known for producing some of the most dependable automobiles in the world, and they have continued to do so in India. The Ford Endeavour may appear to be too large to be deemed an off-road vehicle, yet it delivers so much in terms of performance that it cannot be overlooked. The huge SUV is powered by a 2.0 Turbo-diesel engine that produces 170PS and 420Nm of torque and is BSVI-compliant.
Also read, Best cars suited for long drives.
Tata Safari
The Tata Safari is a 7-seater mid-size crossover SUV with a 2.0-litre I4 turbocharged diesel engine and is built on the D8 platform. This engine is paired with an automatic transmission or a six-speed manual. It also has a panoramic sunroof, reclining second-row seats, ambient mood lighting, rear AC vents, and multi-drive modes, among other amenities.
Jeep Compass Trailhawk
In India, the Jeep Compass is the brand's entry-level model. Off-road, though, the Compass is more than capable. The Trailhawk version of the Compass SUV improves the SUV's ability to handle difficult terrain even further. The Jeep Compass Trailhawk also comes with a trail-rated badge that denotes the SUV's off-road capability. This includes water fording, manoeuvrability, ground clearance, suspension articulation, and traction.
Range Rover Defender
It all comes down to Land Rover's legacy. The Land Rover Defender includes sophisticated off-road electronics, including Land Rover's Terrain Response 2 system, which adjusts throttle response, steering, stability control, four-wheel-drive, differential, and air suspension systems based on trail conditions.
The Defender also includes auto-locking front and rear differentials, permanent four-wheel drive, and break over and departure angles that are better than the Wrangler Rubicon. Although this Land Rover 4x4 has a luxurious appearance, it can compete with the top off-road vehicles on the Indian market.
Also, if you intend to go off-roading, make sure you have the right insurance policy beforehand. Such policies can greatly reduce your financial losses in the event of accidents or unforeseen car damage.
Keep in mind that the prices mentioned above may vary from one place to another. Check ahead of time to see what kind of cost you might expect based on your city of residence.