Admin | 28 May, 2023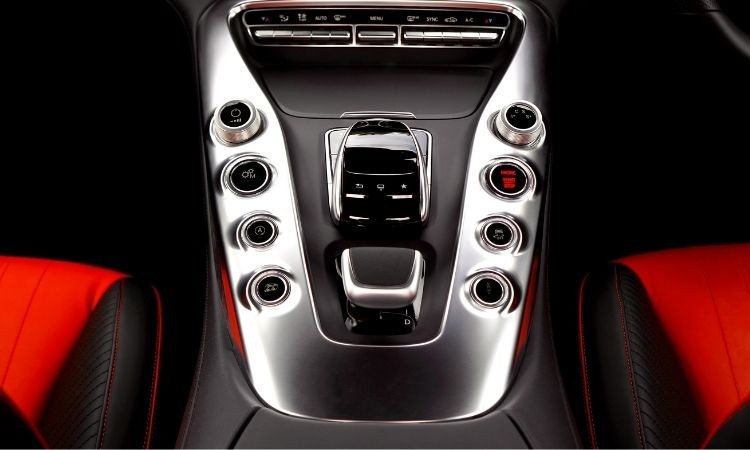 Best Automatic Cars in India (Used & New)
Automatic cars have become the latest trend in the country. With the transformation happening so rapidly, it is not far when manual transmission would turn obsolete and might disappear from Indian roads. You are mistaken if you think that you cannot get an automatic car in India in the used car market.
Indus Used Cars have been the leading multi-brand car dealership in Kerala for several years. Our reliable and committed services have been the key features that made us the most preferable second hand car dealership. We have an awesome collection of pre-owned automatic cars that offer optimal performance.
You are welcome to our showroom near you to check out the collection of used automatic cars from different brands. Let's look into the automatic car models that are high in demand.
Maruti Suzuki Celerio
Maruti Celerio AMT has been the uncrowned king in the used automatic hatchbacks. The 5-speed AMT hatchback is the ideal option for a small car to be used for city drives and highways. It offers easy handling and a smooth driving experience. A 1-litre dual VVT petrol engine that generates around 65.7 bhp power and a peak torque of 89 NM powers the car. The mileage is estimated to be around 27 km/l at standard test conditions.
Installed with excellent features including a 7-inch touchscreen infotainment system, digital tachometer, steering-mounted controls, ISOFIX child anchor, rear parking sensors and dual airbags, the car can be bought at competitive prices from Indus Used Cars.
Find a used Maruti Celerio near you.
Maruti Suzuki Swift
Maruti Suzuki Swift doesn't require an introduction at all. Continuing to be one of the most selling hatchbacks in India since 2005, the car is available in 5-speed AMT transmission also. The sporty car with magnificent road presence and attractive appearance can be bought at great deals from Indus. We have an excellent collection of used Maruti Swift AMT in our dealerships across Kerala.
Installed with a 1.2-litre petrol engine that produces a power of 88.5 bhp and a max torque of 113 Nm at 4200 rpm, the car is powerful yet smooth. The intelligently designed and refined AMT gearbox performs excellently without any troubles. The feature-rich Maruti Suzuki Swift AMT has a 7-inch touchscreen infotainment system integrated with Apple CarPlay and Android Auto, projector headlamps, steering mounted controls, Cruise Control electronically adjustable ORVM, dual airbags etc.
Hyundai i20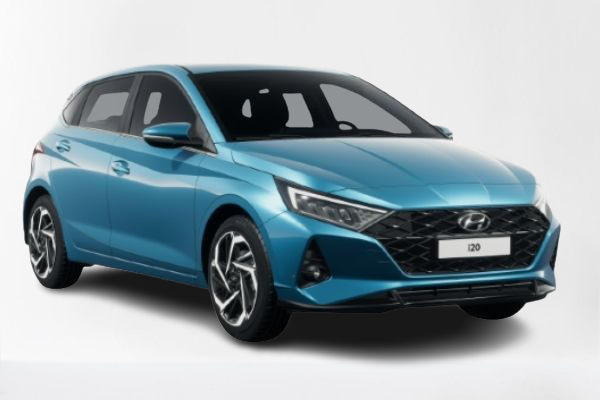 Hyundai has invariably been the biggest rival of Maruti in India. The Korean brand could challenge the supremacy of the Indian car manufacturers by introducing some of the stunning models. Hyundai i20 automatic has been such a classy model from the manufacturers. The car is available in two automatic gearbox options, viz. CVT and DVT.
Buying a Hyundai i20 would be a good option for those looking for a premium used car in the automatic segment. The CVT variant Hyundai i20 used car is installed with a 1.2-litre petrol engine that offers a power of 82 bhp and 115 Nm torque. On the other hand, the DCT variant has a 1-litre petrol engine at its heart. The engine produces a power of 99 bhp and a max torque of 172 Nm. The car has several features in the interior that render an excellent and comfortable drive.
Are you looking to buy a second hand Hyundai i20 in Kerala? Reach out to us now.
Tata Tiago
Tata would be the next Indian brand, after Maruti, that could make a prominent presence in the Indian car market. Of late, the elite car manufacturers are making strong endeavours in the international automobile sector as well. Tata Tiago automatic has been an ambitious car from the barn of this leading car brand.
The model has successfully attained a 4-star rating in the Global NCAP tests. Having a high resale value, the price of Tata Tiago has to be confirmed before you decide on the purchase if you have any budgetary constraints. Alternatively, we can help you with financing options in case you want.
A 1.2-litre naturally aspirated petrol engine that generates a power of 85 bhp and 113 Nm peak torque is installed in the car. The 5-speed AMT gearbox has been a state-of-the-art system that functions silently without any hitches. Tiago has also been at the forefront in offering advanced features to its customers.
You would find the most innovative elements installed in the car. Buying a Tata Tiago used car would be a brilliant decision considering the style and performance of the model.
Get the price, details about the pre-owned Tata Tiago right here.
Are you looking to own a used SUV automatic?
Then, the Maruti Ertiga might be a great one to buy. The car is not only an affordable option among the used automatic SUVs but also performs excellently. No wonder the car has been one of the top-selling SUVs in India. A 1.5-litre K15 smart hybrid petrol engine powers the car. The fuel-efficient engine produces a power of 92 PS, generating a peak torque of 122 Nm. The 4-speed automatic gearbox has been designed efficiently to give the intended output without any kind of technical glitches.
Maruti Suzuki Ertiga is installed with a plethora of features that provide an excellent driving experience. Buying this elegant SUV would come within the budget as well. You may drop us a message or connect with us to know more about the Maruti Ertiga automatic models, the latest deals on second-hand cars and so on.
Thinking of owning a used automatic car in Kerala?
Just arrive at Indus Used Cars today and buy one at the best deal.